We have been shortlisted! We are delighted to be nominated for 5 Tech for Good awards for our work with South African charity Shout It Now. Read more here.
Uniform Distribution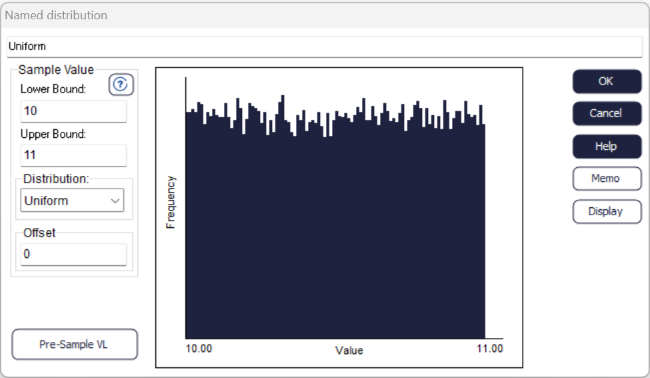 Samples from a uniform distribution are equally spread between the lower bound and the upper bound.

The mean of the value sampled is half way between the two values specified.

No sample values occur outside this range.

Tends to be used when it is not possible to collect data about the actual situation but the is knowledge about the broad range of the data.
See Also