We have been shortlisted! We are delighted to be nominated for 5 Tech for Good awards for our work with South African charity Shout It Now. Read more here.
How to: Add OptQuest to your Annual Subscription
The OptQuest integration is not available for monthly subscriptions. You will first need to upgrade to an annual subscription.
If you have an active annual subscription and have previously paid for it using a credit card, sign into Simul8 Online, and click Account in the top right corner. Under integrations you will see OptQuest, click 'Pricing'.
You will then be presented with a summary of pricing. Simul8 will automatically pro-rata the cost if you are midway through a billing period. You will see the date that OptQuest will renew, this will align with your Simul8 license billing period.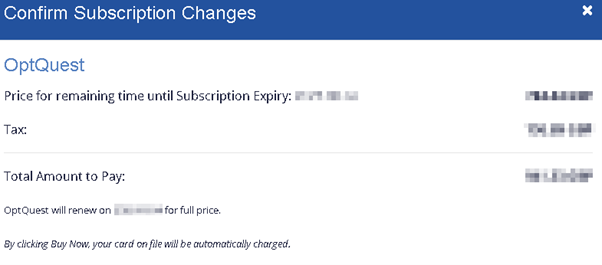 Not a credit card subscription? You can also add OptQuest to your subscription with a purchase order.
See Also