We have been shortlisted! We are delighted to be nominated for 5 Tech for Good awards for our work with South African charity Shout It Now. Read more here.
First at Start Time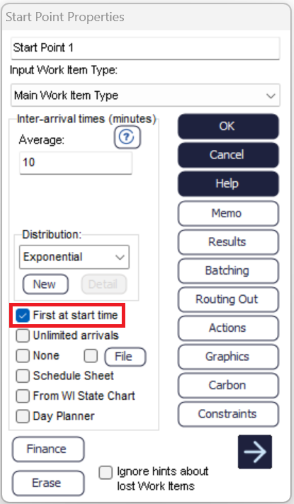 Normally the first Work Item to arrive will be at the time sampled as specified in the distribution in the Timing Box of the Start Point.
However if First at Start Time is checked then a Work Item will arrive as soon as you start the simulation running, that is at time zero.