We have been shortlisted! We are delighted to be nominated for 5 Tech for Good awards for our work with South African charity Shout It Now. Read more here.
Named Distributions
In Simul8 you can name distributions that can be applied in many places in simulations. For example, if you have a simulation with 50 machines that work at the same given rate but you need to change this rate, you could create a distribution named 'MACHDIST', apply the distribution to all machines, and easily update the distribution's parameters.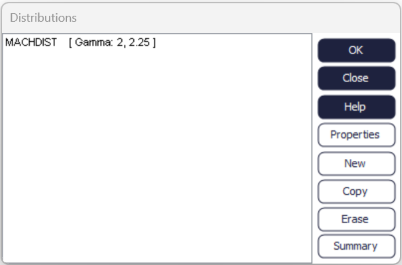 To create a Named Distribution, use the 'New' button in the Distribution panel from any dialogs that select distributions, or select Distributions from the Data & Rules tab and click New. Then select Named Distribution.
Visual Logic
Named distributions can be manipulated from Visual Logic using the following commands:
See Also