We have been shortlisted! We are delighted to be nominated for 5 Tech for Good awards for our work with South African charity Shout It Now. Read more here.
Gamma Distribution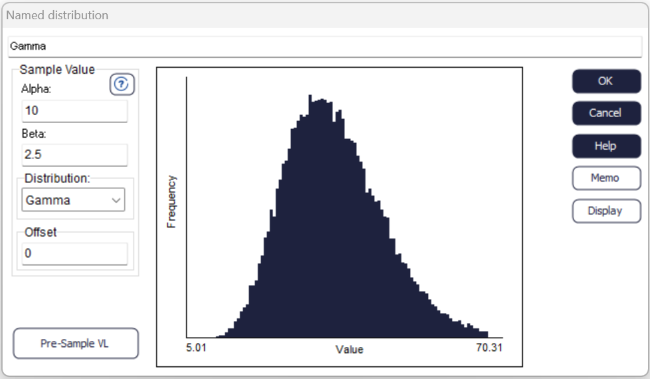 This is rarely used directly but it is an important distribution because it is used to generate other distributions that have much more use (e.g. Beta, Pearson etc).

Similar shapes to Weibull. Unless your data closely matches gamma use weibull. Weibull is much faster to generate.
See Also