Process Improvement for Government Bodies
From the Department of Defense to the New Zealand Inland Revenue, SIMUL8 software and consulting has helped public sector and state owned enterprises to improve their business processes.
When you can't afford to make a mistake
Test out ideas with a simulation model first, then make informed, evidence based decisions. In independent tests against competitive products, SIMUL8 has been proven to have unrivalled simulation speed. Coupled with ease of use, and professional support, SIMUL8 is the ideal choice for any organization.
Experiment with shared services before implementation
Identify cost reductions without impairing performance
Improve public sector strategic planning without outsourcing
Become more efficient and increase productivity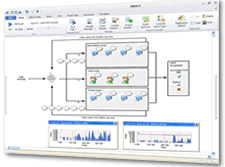 See SIMUL8 in action
Watch our short videos to learn more about simulation and take a closer look at SIMUL8's powerful capabilities and features.
Watch now
Public Sector Simulation Case Studies
SIMUL8 has helped government organizations across the globe improve their processes using simulation. From back offices, to shared services, to lean, simulation helps easily identify and eliminate inefficiencies.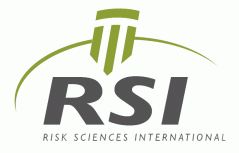 Simulating the impact of a terrorist attack on the US Food supply
The National Center for Food Protection and Defense has used SIMUL8 as a Risk Management tool to simulate the public health system's response in the event of a terrorist attack on the US food supply chain.
Using simulation they are able to understand all angles of a potential terrorist attack and have valuable information to help with the decision making process.
Read More about simulation in the Public Sector
Learn more about how simulation can help government bodies improve their business processes risk free.


Find out More
Read all our Case Studies
Read how organizations from across the globe and in every sector have improved their processes using our software.


Find out More