This is just an overview of the Visual Logic basics. For more detailed information, visit our help files.
Where you can use Visual Logic
You can use Visual Logic in lots of places throughout your simulation including:
On Simulation open
On Start Run
On End Run
On time check
In Queues
In Activities
On Button Click
And much more...
More details on where you can use Visual Logic

Writing Visual Logic
The Visual Logic editor is designed to free you from needing to remember syntax. The menus guide you though every step in creating Visual Logic.
Frequent user? You can choose to type the logic by hand, and make use of the brilliant predictive text feature.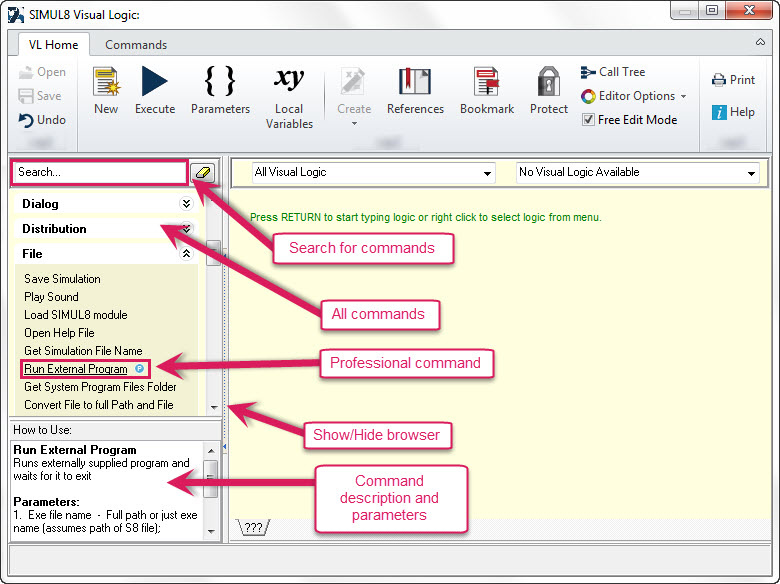 Commands
Visual Logic can be used to do anything, from finding, to creating, to changing, to displaying. You can view a full list of commands here.