Case study
Controlant uses simulation to triple production of data loggers to monitor global Covid19 vaccine distribution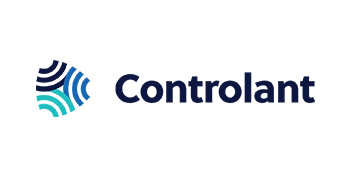 Industry
Location

Iceland / San Francisco, U.S.
Goals

Meet increased demand for cold chain visibility and monitoring solution for Covid19 vaccine distribution and storage
Achievements with Simul8
275% increase in productivity
Optimization of staff utilization
Contributed to the safe delivery of vaccines across the world
About the project
Headquartered in Iceland, Controlant is a leader in real-time supply chain monitoring in heavily regulated industries such as pharmaceuticals, life sciences and food and beverage, in particular cold chain logistics.
Having previously amassed cold chain vaccine distribution expertise during the H1N1 swine flu pandemic in 2009, and with one of the Covid19 vaccines needing to be kept extremely cold – minus 70 degrees Celsius – Controlant's technology and platform were chosen to track and monitor much needed vaccines by one of the world's largest pharma companies during shipments from origin sites all the way to their final arrival.
Controlant's wireless IoT data loggers, packed with the vaccines, capture quality condition information, including location, temperature and light events, and send that information in real-time to Controlant's proprietary cloud-enabled software and analytics platform where designated stakeholders can view and receive alerts, and react to live temperature and location data on demand.
In the early days of the vaccination rollout, the demand for this particular vaccine was so huge that Controlant needed to significantly increase production of its monitoring devices in order to fulfill its important role in the safe distribution of the vaccines to locations all around the world.
"That we were able to almost triple production in such a short space of time not only made an enormous impact at a critical time in the pandemic, it really demonstrated the value of using simulations to optimize processes. The model gave us a view of our production facility that we just hadn't seen before, identifying the easy wins in optimization that are also cost saving.
Simul8 is a fast and user-friendly tool that allowed someone completely new to simulation to easily understand and demonstrate it to management. Increasing the rate at which we could provide the pharma company with essential vaccine trackers has had a hugely positive impact on the global Covid19 vaccination rollout. We couldn't have done that without the help of such an intuitive, easy-to-use simulation model."
Arnar Þór Ingason
Device Operations Engineer at Controlant
---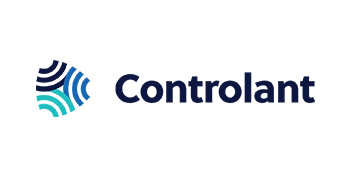 How did Controlant use simulation to increase production of the data loggers?
Initially, a target was set to ramp up manufacturing production from 8,000 units per week to 20,000, roughly a 150% increase. The simulation, however, demonstrated that it would be possible to optimize staffing levels further to achieve production of 30,000 units per week, a 275% increase.
Controlant's team created a model of the device production line and ran simulations to understand and pinpoint constraints in the system. Using Simul8, it was quickly identified that staff numbers were not the only consideration that could make a difference. The model also highlighted that identifying the best configuration of staff at different points along the production line would also result in a positive impact on throughput levels, reducing the cost of increasing the staffing resources.
The simulation model allowed the team to experiment with multiple scenarios, quickly and risk-free. By increasing and decreasing the number of simulated employees that could be focused on the specialist IoT data loggers, and moving them around, they were able to find the optimal configuration in rapid time, and ultimately almost triple throughput rates.
Learn more about Simul8 for manufacturing process improvement
Find out more about how simulation is used by manufacturing organizations, read more case studies and access a range of learning resources.
Learn more