Chrysler increases revenue by $1m a day without increasing costs using SIMUL8 simulation software
Manufacturing line balancing case study
Leading automotive manufacturer Chrysler increased revenue by $1,000,000 a day at its Brampton plant without increasing costs and met increased demand for their new car models.
Download the PDF case study

Headquartered in Auburn Hills, Michigan, The Fiat Chrysler Group operates 33 manufacturing facilities in four countries and employs more than 52,000 people.
The Brampton Assembly plant builds the Chrysler 300, Dodge Charger and Dodge Challenger with an annual output of 200,000 units.
Due to the release of the new models an increase in demand was expected and the Brampton Assembly plant was asked to increase its daily rate from 930 to 969 units to ensure that the demand could be met.
Steve Lin, a member of Chrysler's simulation team, utilized SIMUL8 to study the line speed at Trim Chassis Final (TCF) and determine what changes could be made to increase the number of units produced each day.
Using SIMUL8, Chrysler achieved: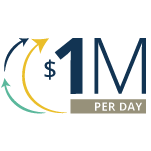 Increased revenue by $1m per day without increasing costs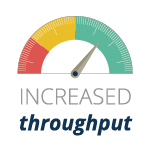 Increased manufacturing throughput by 39 units per day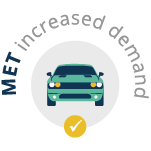 Met increased customer demand for new range of car models