Case study
Kelly Services improves back office processes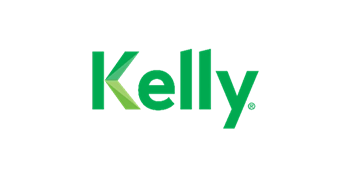 Industry
Location

Troy, Michigan, U.S.
Project goals

Optimize business processes
Achievements with Simul8
Identified branch offices were overburdened with administrative tasks
Proved return on hiring additional resources
Achieved stakeholder buy-in for proposals
The challenge
At Kelly Services, a staffing company, Senior Director of Process Engineering Charlie Richards turned to simulation to evaluate ways to optimize business processes in the company's 1,400 branch and corporate offices.
The solution
Charlie's group worked with SIMUL8 to build a simulation of a branch office with the everyday business processes that support the company's two distinct function areas: hiring (interviewing and testing candidates) and order-taking ( taking client calls and matching their needs with appropriately skilled temp workers).
By testing different variables in the simulation, Richards confirmed his suspicion that branch offices were overburdened with administrative tasks like tracking accounts receivable. The simulation showed that when order fulfillment and hiring were given highest priority, the backlog of paperwork became overwhelming. Yet when administrative work was given precedence, the simulated branch wasn't able to invest the time to hire the right people. Clearly, the company was asking too much of its field staff.
The result
"We found [in the simulation] that if we put additional resources into hiring a manager of operations [to oversee the administration and productivity of each group], we wound up with the same number of orders filled and the same revenue," says Richards. "But we've improved overall functions because we're getting 80 percent of the administrative work done rather than 20 percent."
But another simulation pointed to an even more promising solution: moving much of the administrative work to the corporate headquarters to allow the branch offices to focus their energies on recruitment and order fulfillment, their specialties. Backed by simulation results, Richards was able to convince management to agree to do just that.
Learn more about Simul8 for business process improvement
Find out more about how simulation is used by organizations, read more case studies and access a range of learning resources.
Learn more