Healthcare
Improve quality of care and patient safety
Reduce risk of errors, release time to care and engage stakeholders in improving care quality through patient safety simulation.
How can simulation improve quality of care and patient safety?
Patient safety is a major concern. Mistakes are far too common, with 10% of procedures resulting in some form of error. This results in more than 1,000 unnecessary deaths a day and costs $1 trillion a year in the US alone.
This is a key issue for healthcare organizations as it can compromise care quality, patient safety and satisfaction and lead to delays and increased costs.
In complex systems like healthcare, where multiple variables and significant variation are a daily reality, simulation can help you drive forward changes that improve efficiency and patient safety.
Benefits
Why use Simul8 for improving quality of care and patient safety?
Patient safety simulation enables you to seamlessly test healthcare process interventions and impacts on patient safety before implementation, in a safe digital environment.
Predict probability of infection to aid earlier intervention.
Utilize existing data sources and predictive analysis to accurately identify probability of infection and progression to sepsis from hospital admission.
As simulation mirrors real processes in a visual way, it enables you to effectively measure interruptions, delays and adoption of best practices to aid ealier intervention.
Test interventions and impacts before implementation.
Conduct powerful 'what-if' analysis to understand the impact of any new implementation in existing healthcare processes and resources.
Simulation allows you to thoroughly test these changes, without affecting patient safety and quality of care, in a safe digital environment.
Make cost-effective, risk free, evidence-based decisions.
Compare improvement scenarios across waiting times, throughput, costs, patient safety and other important measures.
This enables healthcare improvers and planners to look forward and design a virtual system that works prior to implementation, while reducing the risk of errors and engaging stakeholders in driving forward healthcare improvements.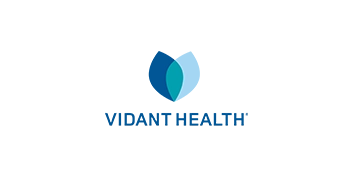 "As Duplin is a lower income, low resource area patients and communities face challenges such as access to care or a limited number of primary care providers, we believe that simulation can help us to understand what resources are needed. I think that simulation has been really advantageous for us as a small, rural hospital."
Amanda Peterson
MS, RDN, LDN, Vidant Duplin Hospital
---
Case study
Vidant Duplin Hospital used Simul8 to eliminate waste and maximize resources to improve the patient safety and experience.
Read the case study
Learn more about Simul8
Explore the wealth of features that make Simul8 the #1 choice for simulation.
Learn more