Latest Build Notification
The Out-Of-Date Build Notification tells you whether your Build number is out of date. You can access this by clicking on the bell icon on top of the Ribbon.

You can also find this via File> Help> Check for Updates.
When clicking on the notification, this dialog provides you with the Build you are on (Current Build), the latest Build available, and with a link for accessing the latest Service pack updates.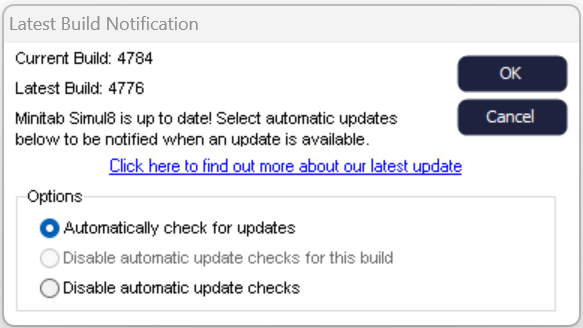 The default option is that Simul8 automatically checks for updates every time the software opens. By selecting "Disable automatic update checks for this build" you turn off the notification every time you open Simul8 until the next release comes out. If you wish to ignore updates for all future builds, you can select "Disable automatic update checks".