Simul8 Decision Cloud – cloud-based simulations for day-to-day decisions
Harness the power of the cloud and transform your simulations into collaborative models for operational decision-making and rapid results.
Turn your simulation into an operational tool
Transform your simulation model into a tool for day-to-day use. Store your simulations in the cloud, link them to your data and allow anyone within your organization, wherever they are based to access them instantly and benefit from making data-driven decisions.
Simul8 Decision Cloud allows users the opportunity to add data, set up experiments, run what-if scenarios and access the results all within a cloud-based environment, meaning it can be accessed anywhere, anytime.
Benefits of Simul8 Decision Cloud
100% web-based
Simul8 Decision Cloud runs in any web browser with no installation. That's right - you don't need IT to install anything for you or your stakeholders to use it. You still get all the animation from your simulation and your stakeholders can run and experiment without restriction on functionality.
Being web based is key to driving adoption of simulation for your process decision making in your organization. Web based means there are no barriers to anyone in your organization getting the value of simulation.
No limits on who can access your simulation
Share and collaborate on your simulation with as many people as you choose. You're in control of who is invited to use your simulation and the access rights they have. This means that anyone can make changes, run, experiment, and view results anytime, anywhere.
This means as many stakeholders as required can access your simulation to help develop shared understanding, collaborative decision making and improve communication across your organization.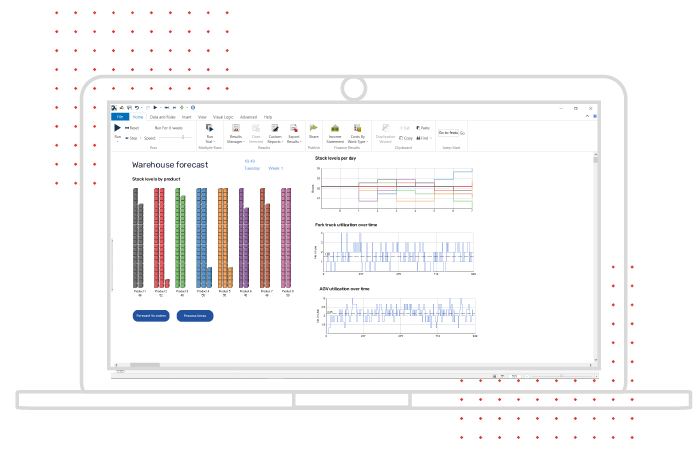 Run experiments faster
Run multiple experiments at rapid pace. Using Simul8 Decision Cloud, access the power of the cloud to run multiple experiments at once and get your results faster. Save inputs for future experiments and store results in the cloud to access them whenever you need.
Create your own simulation tool
Use Simul8 Decision Cloud to develop simulation tools that your organization can use to make operational decisions. Simul8 Decision Cloud gives you the power to completely control the interface your users see. You can make it simple and clean, maybe just have a run button! That way your users can focus on the decisions they need to make, not learning software.
"Our role as simulation model builders is to give decision makers the information they need to make the best most informed decision. At Simul8 our ethos is that simulation should be used in the "front room" not the back room. We made Simul8 so fast and interactive to enable you to use simulation live with your users. We wanted simulation to be accessible to all Simul8 Decision Cloud builds on this ethos by enabling you to create simple, sleek simulation tools, where simulation isn't the focus. It's about the decision being made and supporting that with quick, robust, game-changing analytics.
Simul8 Decision Cloud is the power to change every process decision in your organization by democratizing simulation and making it accessible to everyone."
---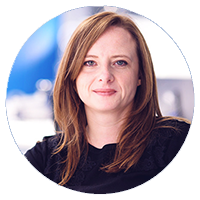 Get a demo of Simul8 Decision Cloud
Find out how Simul8 Decision Cloud can drive adoption of simulation for all process decision making in your organization.