Tips for evaluating simulation software and vendors
There are a wide range of simulation tools and providers available on the market. How do you identify the solution that will best meet your needs?
Read our tips for key factors to consider when researching, evaluating and selecting simulation software and vendors.
Where and why is simulation used?
Simulation is used in many different contexts - from performance optimization, to training and education, and even video games.
In this guide, we will focus on the evaluation of process simulation software and vendors – applications that are used to build simulation models to replicate the behaviour of real or proposed systems.
Process simulation models are used to understand factors that influence the system, uncover issues and constraints, test 'what-if?' scenarios and forecast future behaviour.
Simulation helps you to make evidence-based decisions by experimenting with changes to the system in a digital, risk-free environment. It enables you to find a solution (or combination of solutions) that will deliver the best performance against your objectives. For example, assessing return on investment for equipment, or finding and removing bottlenecks in a process to improve flow or throughput.
About this guide

There are a wide range of simulation software packages available from different vendors, but what factors should be considered when researching and selecting the right solution for your needs?
From over 20 years of experience of working with organizations to improve processes, increase efficiency and reduce costs with simulation, we have compiled this guide of some of the key considerations for evaluating simulation software and vendors. If there are any other considerations you think should be added, please contact us with your suggestions.
The guide will cover:
What are the most common categories of simulation software?
Understanding the software features you will need
Assessing how intuitive the software is for your project
Transparency of pricing options and software features
What support and training options are available?
Tips for reviewing vendor track record and customer feedback
How will you involve stakeholders and build project buy-in?
"Simulation offers a unique tool to simultaneously consider multiple factors and estimate all future customer wait times. As a result, our capacity has improved to plan around trends and future initiatives."
Carrie T.
Senior Policy Analyst, Virginia Department Of Motor Vehicles
---
Multi-method modeling to Simul8 any decision
Experiment with and test the outcome of any type of decision cost-effectively - without risk - using Simul8's powerful multi-method simulation modeling.
Discrete Event
Model any existing or proposed business process as a sequence of steps, like drawing a flow chart.
Agent-based
Model the behaviour of individual people or machines to understand their impact on a process.
Continuous
Model objects that have a continuous motion, like the flow of water or gas in tanks and pipes.
Hybrid
Combine different techniques in one simulation to model a limitless range of processes.
Factors to consider when evaluating simulation software vendors
What features will you need?
Before evaluating simulation software features, it's essential to start by clearly defining the goals of your project.
Summarize your goals
Thinking through the process that you will simulated in detail and understanding the types of questions the simulation should enable you to answer will help narrow down the type of program and features you will need.
Will the simulations you build be strategic or operational in nature, or both? Will you need to simulate things like liquids or disease progression? What data will you be working with and how is this stored? Do you need stakeholders to view and interact with the simulation? How quickly do you need results?
Asking these types of questions and summarizing the key objectives will help you to produce a list of the critical and desired functionality needed to be able to simulate your process.
An example
Let's take an example of a logistics business that is considering purchasing automated guided vehicles (AGVs) to improve warehouse efficiency. If the key objective is to evaluate the paths that AGVs should follow and how they will interact with staff or other resources in the warehouse, a feature such as the ability to build 3D simulations might be important to visualize the process.
However, if the goal is to evaluate the number of AGVs that should be purchased in order to hit targets while also balancing utilization to deliver return on investment, 3D might not be a required feature. A 2D simulation will produce these results without the added complexity or extra time needed to build a 3D simulation.
How intuitive is the software to use?
As with any software package, ease of use will be a primary factor in buying decisions. How can you test how intuitive the software is ahead of purchase?
Software trials
Many simulation vendors will offer an evaluation version of their software. This can be a good way to familiarize yourself with the software. However, it can also be time intensive due to the initial learning curve as you get to know the key components of each application.
Live demonstrations
You might find more value in having a live demonstration from the vendor before starting a trial of the software. In each demonstration, ask the vendor to build a basic simulation of a simple process you are familiar with. This will also help you to get to know the key components of the software for the trial. If the simulation can't be built live on the demonstration, this might indicate that the software will take more time to learn. Asking each vendor to build a simulation of the same process will allow you to compare and benchmark each application.
Always ask questions
During demonstrations, ask questions about specific features relating to your project goals. For example, you might ask about how to simulate different process rules e.g. varying the time by product type or how to create different overflow rules depending on time of day? Questions like these will give you confidence that the software contains the core functionality you will need to simulate your process or environment.
Another benefit of live demonstrations is that they also provide an opportunity to test the responsiveness, knowledge and customer service of each vendor. Demonstrations can provide a good indication of the quality of help and support you should receive if you purchase the software.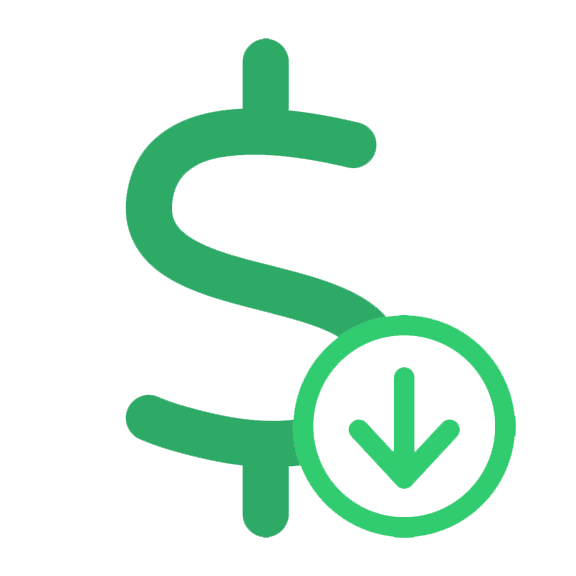 Transparency of pricing and software features
Transparency of pricing should be a priority to ensure that the software meets your budget expectations.
Pricing information on vendor websites
Look for clear pricing information on each vendor's website as well as details of the features that are included to confirm that there are no add-on or future costs. Check whether the software licence is a one-time purchase or if there are recurring costs or subscriptions required to keep the software active.
Some simulation vendors offer tiered versions of their software, with varying feature sets to meet different needs and budgets. This can be useful to get started with simulation while also providing flexibility to upgrade features in future as you build more advanced simulations.
Education licenses
If you are learning or teaching simulation, several vendors also offer academic or student editions of their software packages, usually at a reduced cost.
Software upgrade costs
Consider the costs involved in keeping the software up-to-date as new versions are released. For example, are there maintenance options available to ensure you are always on the latest version of the software, without having to purchase a full new licence to upgrade?
Multi-user license options
Finally, how many users will be using the software? The applications for process simulation are broad, so even if you are a single user within your own team, simulation could add value to many other parts of your organization such as logistics, warehousing, call centers, supply chain, site management or even in your sales process. In this case, a multi-user or network licenses can be a more cost-effective solution for your organization than purchasing multiple single licenses.
What support and training options are available?
Evaluate the support and training options that are available to help you get the most from the software.
Simulation training, coaching or consulting
Training will enable you to quickly get started with or learn the more advanced features of a simulation software package so it's important to check that the vendor offers regular training classes ahead of purchasing. Feedback and testimonials from training delegates will also show if providers have a good track record of delivering quality training courses with experienced coaches.
If you have a team to train, check for the availability of training options that can be delivered on-site and customized to your organization's needs as this can be a more cost-effective solution.
Some vendors provide online training options that can be delivered as live webinar sessions or via e-learning platforms. This can be a great way to build skills at your own pace and receive more customized learning and support for your specific simulation projects.
If you face resource, time or knowledge constraints, you might find that consulting is a suitable option. With consulting engagements, vendors or their partners will work with you to build a customized simulation. If a consulting project is the right approach for you, ensure that you will have full access and ownership to the editable simulation files at the end of the project as you might need to make future updates.
Support and software upgrade options
As you learn how to use the software, or encounter any issues along the way, having the ability to contact a dedicated support team to help answer any questions will be valuable. Online resources such as support documentation, tutorial videos and user forums are also valuable sources of learning and support to look out for ahead of purchasing simulation software.
Another consideration is to find out how often the software receives updates or maintenance patches to deliver new features and fixes to address users' needs. It can also be helpful to check how these updates are delivered to ensure they will be compatible with you organization's IT policies.
Vendor track record and customer feedback
As with any major purchase, reviews should play a role in your decision making process.
Look for feedback from users of each simulation software package, as well as examples of how those in similar industries have used the software to overcome their challenges.
Case studies and testimonials
Are there case studies or testimonials available on the vendor's website? Case studies will show you how other users were able to tackle their problem using the software. Some vendors may also be able to put you in contact with current users of the software so you can ask them about their firsthand experience of the application.
Independent review websites
As well as vendor's own websites, independent software review websites like Capterra can be helpful to compare features and read user reviews and ratings for different aspects of the vendor, such as ease of use and customer service.
Community engagement
Look for community and user engagement across channels such as social media, webinars, user forums and events. For example, vendors asking their users to submit suggestions for new features that they would like to see implemented in the software.
How will you involve stakeholders or build project buy-in?
Consider how you will get buy-in for the project and share your results.
Do you want to use the simulation to build engagement and get process insight? If so, another purchase consideration will be to understand how stakeholders will be able to view and even interact with your simulation.
As simulation tools are visual and animated, they are valuable for clearly demonstrating the impact of process improvement proposals. Showing the process play out in front of stakeholders is far more convincing than just displaying the end results. They can see the process behind the results and the changes that were made by you to help achieve them. As stakeholders can easily understand the process changes, they will be more engaged and involved in the process, in turn, helping increase project buy-in.
Sharing simulations online
Some simulation vendors offer online platforms to help facilitate sharing simulations. As your stakeholders may not always be in the same building, state or even country, having the functionality to share simulations, without stakeholders having to install any software, can be very valuable.
"Our stakeholders can see the product moving through the simulation and the reduction in lead time, and it holds their attention much longer. Instead of showing a bunch of static numbers, you're seeing something live within the presentation."
---
How can I get started with simulation?
Before Simul8, simulation software was costly, resource-hungry and time-intensive. We're enabling everybody everywhere to make the right decisions with powerful and accessible software.
Learn more about Simul8