Case study
Johns Hopkins Health System optimizes emergency department patient flow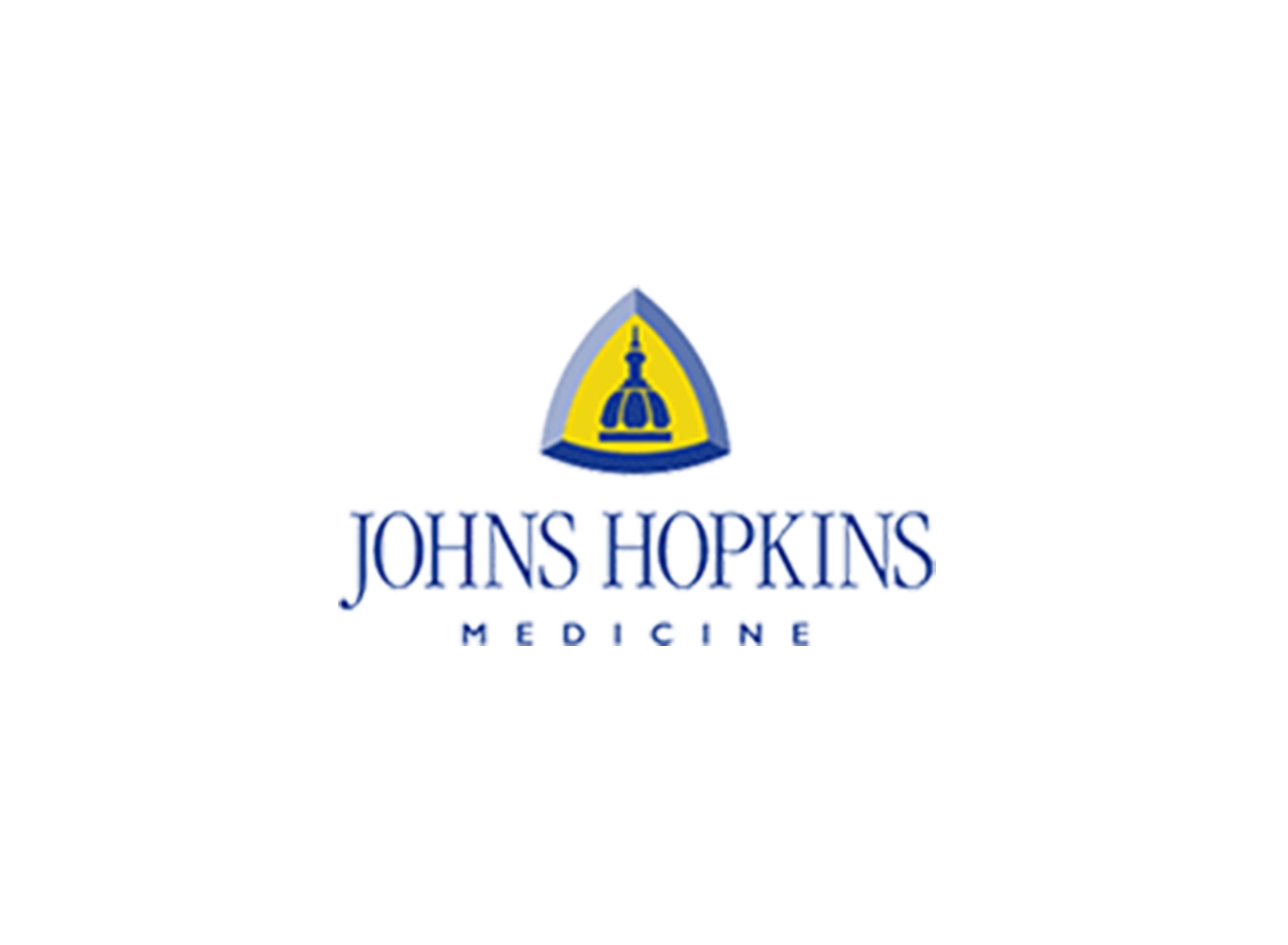 Industry
Location

Baltimore, Maryland, U.S.
Goals

Optimizing emergency department throughput across the hospital network
Achievements with Simul8
Emergency department length of stay decreased by 16%
Average wait times for ED psychology services reduced from 61.8 to 16.2 minutes at Howard County Hospital
Identified future bed capacity for a $40 million ED expansion, as well as increasing patient throughput at Bayview Medical Center
Using insight and results garnered from simulation to work towards achieving 'zero-wait' at Johns Hopkins Hospital's 1,192 bed ED
Johns Hopkins' emergency department process improvement with Simul8
Johns Hopkins Health System (JHHS) has used Simul8's discrete event simulation software for over 10 years to improve patient crowding and flow across their network of emergency department facilities, including Howard County Hospital, Bayview Medical Center and Johns Hopkins Hospital.
Building an ED simulation template at Howard County Hospital
Howard County, a community hospital based in Maryland is one of JHHS' smallest emergency departments with 18 beds and an average of 175 patients per day.
Simulation was first introduced into this facility in order to test and build a robust ED simulation template. Although all EDs differ in layout, they all contain consistent aspects such as fast track areas, acute care areas and patient arrival patterns that differ by time of day.
By creating a template simulation with these common key elements, JHHS has been able to apply the same base simulation to larger and more complex EDs across its network.
Within Howard County, Simul8 has been used to improve wait times by testing various scenarios using the template simulation. For example, by adding an extra psychology pod, average wait times reduced from 61.8 to 16.2 minutes and allowed the hospital to treat higher volumes of patients.
"With ongoing cost reductions and other restrictions within the healthcare environment, clearly our resources are getting to be very precious and scarce, so we need to use tools like Simul8 to make sure we are getting the highest performance we can get out of the most reasonable amount of resources."
Jim Scheulen
Chief Administrative Officer, Johns Hopkins
---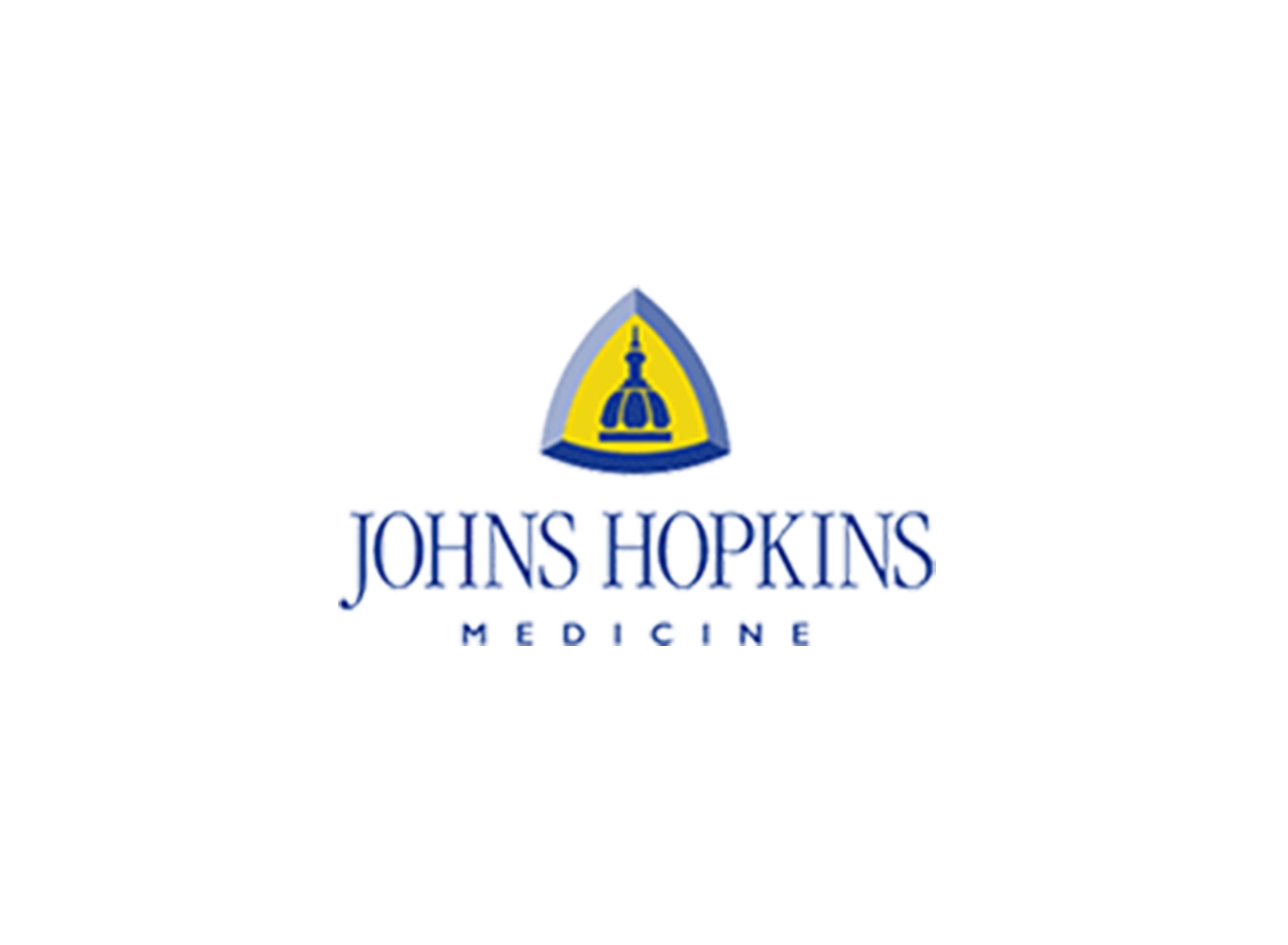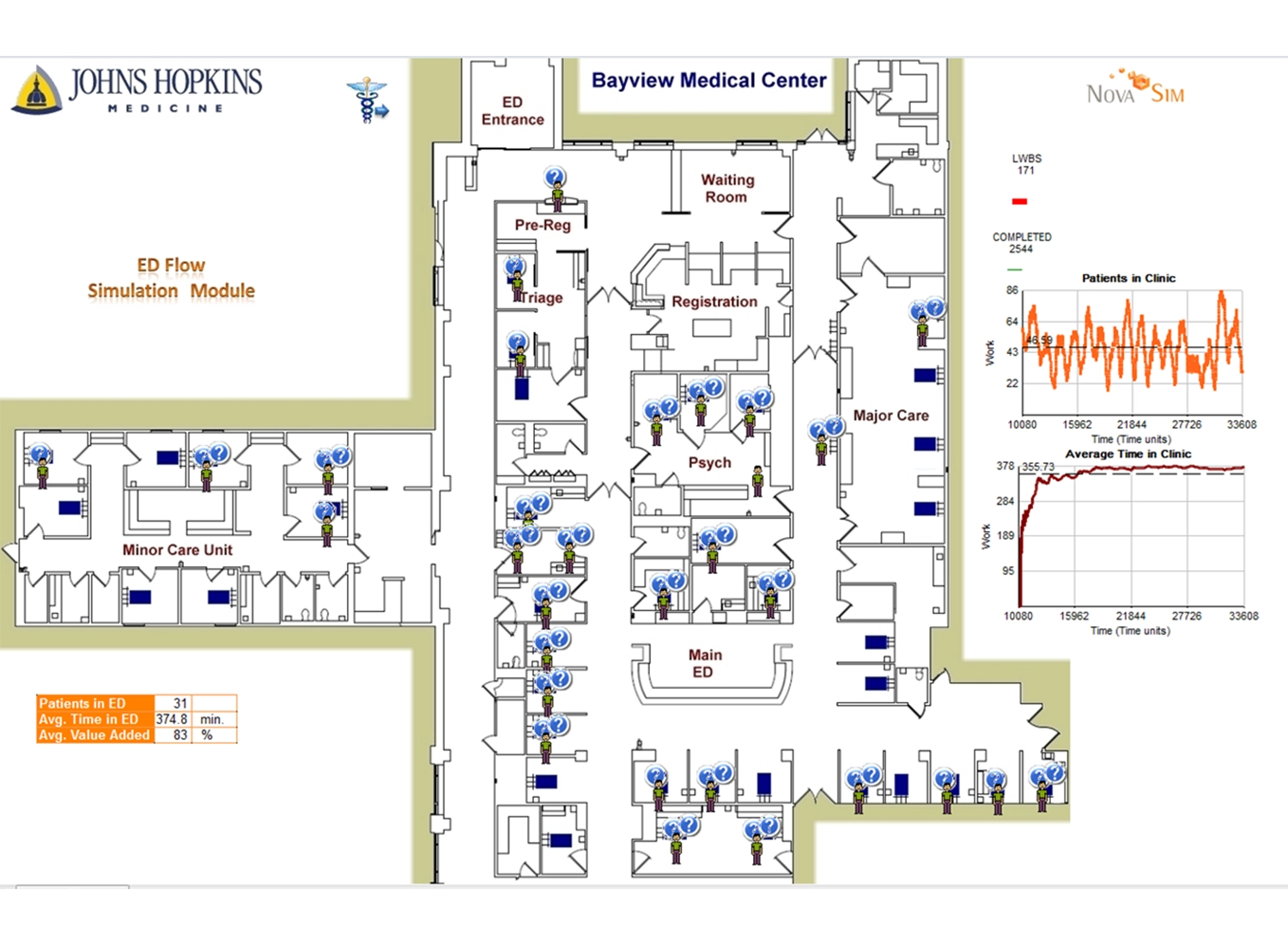 Planning capacity for a $40 million ED expansion at Bayview Medical Center
Continuing from the success of Howard County Hospital, JHHS adopted Simul8's simulation software for future capacity planning at Bay View Medical Center.
With 50,000 ED patients per year and this number set to continue increasing year on year, it was evident that the ED facility would not be able to cope with future patient demands, requiring significant investment in an expanded ED facility.
JHHS utilized simulation to assess how many rooms would be required and to inform decision making around future capacity planning. Simul8 was utilized to test ED performance levels with varying bed capacities against future population projections.
This simulation revealed that 48 beds in the near term and 62 for future growth would yield an optimum utilization rate of 70%. Insight provided by simulation ensured that JHHS' $40 million investment in Bayview's emergency department will improve the quality and efficiency of patient care for generations to come.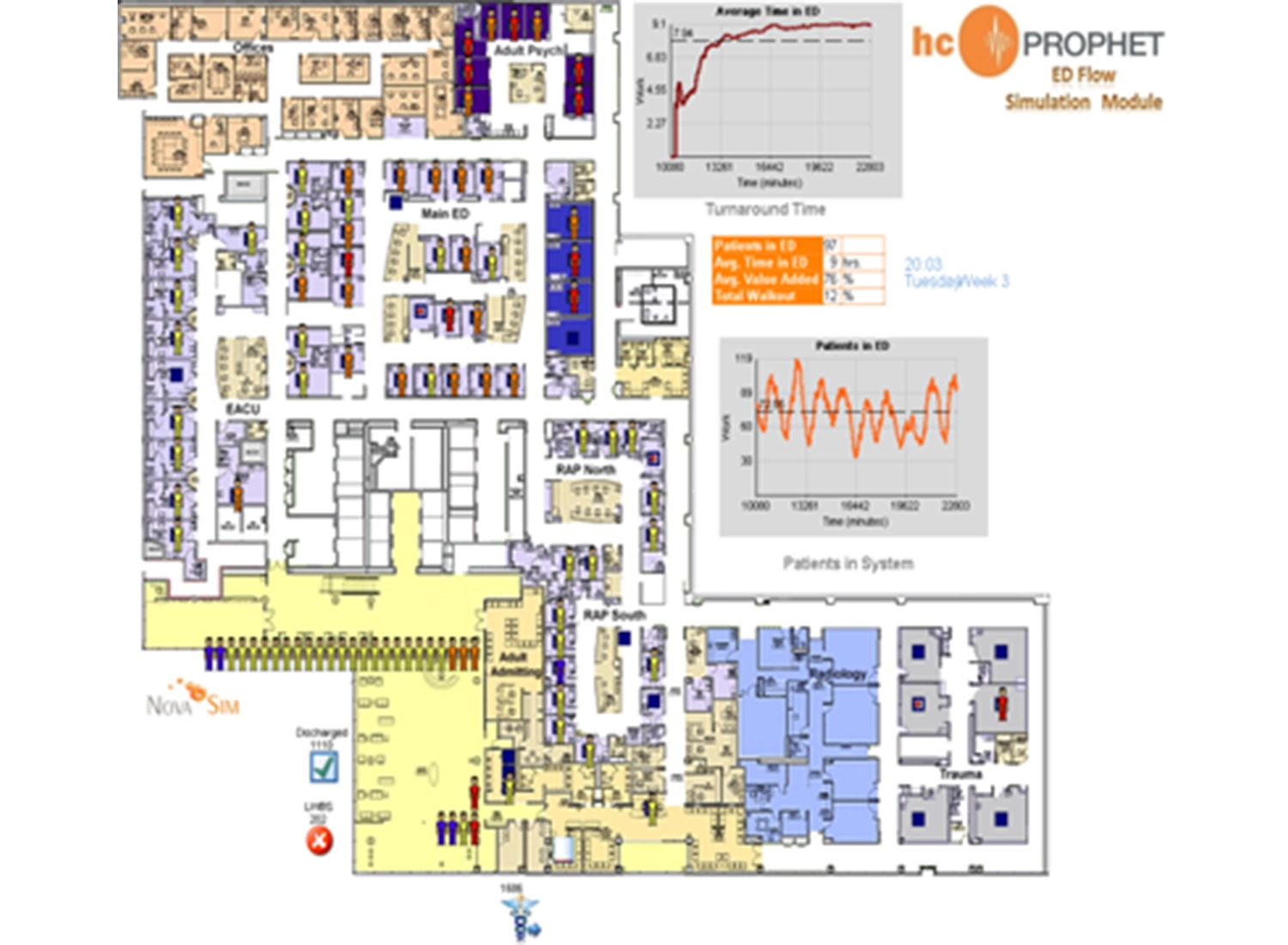 Using simulation to work towards a 'zero-wait' ED at Johns Hopkins Hospital
Johns Hopkins Hospital contains JHHS's largest trauma center with over 1,190 acute care beds and over 100,000 ED visits each year. Ranked number one in the nation by US News & World Report for 22 years running, the hospital has a reputation for excellence and efficiency.
Johns Hopkins Hospital has worked towards achieving a 'zero-wait' ED by using simulation to assess the prospective effects of altering capacity, patient dwell time and intra-departmental processes.
Additional capacity and wait time
Simulation results demonstrated although adding one or two additional rooms would provide steep reductions in wait time for a bed, adding a large number of beds would still not completely eliminate ED wait times alone.
Patient dwell and wait time
Simulation was used to test if a reduction in dwell time of 30% would overall positively impact patient wait times. It was revealed that even reducing dwell times by 30% would also not completely eliminate patient wait times.
Therefore, the team then looked at combining the factors of capacity increase and dwell time reduction in order to achieve 95% of patients to first bed within 30 minutes. It was evident from this test that John Hopkins Hospital would have to add a substantial number of beds and heavily reduce dwell time to achieve their desired 'zero wait' goal.
Boarding time reductions
It had been noted that boarding time in the Johns Hopkins Hospital ED - the time it takes patients to get to an inpatient bed - had been steadily increasing. Various scenarios were tested with the aim of reducing boarding time as it was unknown what effect this would have on the overall performance improvement. Surprisingly, it was revealed that this intervention proved to have the greatest potential impact on reducing ED wait time.
This analysis, in conjunction with the animated simulation models provided by Simul8 successfully conveyed the potential benefits of reducing boarding time to senior ED stakeholders. As such, JHHS' have begun assessing scenarios for improving intra-departmental processes.
Learn more about Simul8 for healthcare process improvement
Find out more about how simulation is used by healthcare organizations, read more case studies and access a range of learning resources.
Learn more