Healthcare
Improve population health and pathways
Predict population health, costs and capacity utilization using our simulation technology.
What are the challenges of planning and improving population health?
Planning for the health of a population is crucial to ensure better outcomes, manage demand and ensure effective services. Simulation enables better care coordination across a system, predicts demand, and tests new models of care or treatment pathways.
Better care coordination, increased focus on patients with multiple chronic diseases and more efficient processes will improve patients' lives and reduce costs.
Identifying the healthcare needs of a population and understanding how patients access and interact with services is complex. Networks of integrated healthcare delivery partners need to work together to efficiently improve clinical outcomes and patient satisfaction.
Healthcare networks need to be able to understand:
How will shifting demographics and payments systems impact on services?
How can we explore the impact of system-wide changes with our partners and stakeholders?
Which interventions will be most effective in achieving targets such as 30-day re-admissions and reducing emergency waits?
Which part of the healthcare system gains or losses as a result of change, and how can the system be incentivized to change?
How can a system be made more resilient in the case of high demand (flu epidemics, winter pressures)?
How does simulation help improve strategic healthcare planning?
Simulating a whole system allows you to examine the flow of patients from an attributed population into services and measure activity, resource utilization and cost across organizational boundaries. From a patient's first contact with a primary care physician, through the hospital and on to community services.
You can then test changes to any part of the system, see the outcome, and use the evidence to support strategic decision making and the planning, financing and design of new models of care.
Simulation enables you to fully understand how value-based payment programs, evolving patient insurance status, aging demographics, and clinical interventions will come together for your organization.
Benefits
Why use simulation for planning population health services?
Population health planning simulation enables better care coordination across a system, predicts demand, and tests new models of care or treatment pathways.
Plan and design new models of care
Simulation modeling helps decision-making in any part of a health and social care system.
Using simulation organizations can develop strategies to become more efficient by effectively managing the risks of any system changes and design of new models of care.
Test changes and contingency plans
Users can test the possible impact of many different types of change; like increase in demand for services, changes to the way services are delivered, or the implementation of a new national policy initiative to help understand how their system might behave as a result of any change.
Visualize pathways and gain consensus
Simul8 allows you to create a visual representation of your care pathways that will assist in engaging all levels of management and help in gaining consensus from decision makers.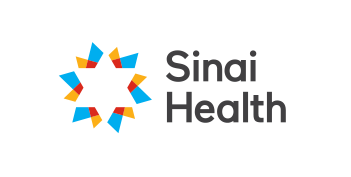 "Simul8 was the only tool available to build a case for developing prenatal services for this vulnerable population. Without it we wouldn't have come as far along in the process in terms of having evidence for decision makers."
Simone Atungo
Director, Community Development & Integration, Mount Sinai Hospital
---
Case study
Mount Sinai Hospital built a case for decision makers to implement prenatal services for women without access to health insurance.
Read the case study
Learn more about Simul8
Explore the wealth of features that make Simul8 the #1 choice for simulation.
Learn more