Careers at SIMUL8 Corporation


At SIMUL8 you will work with Fortune 500 companies and will have the opportunity to really make a difference . You will help people in every industry change the world through the power of simulation software.
Simulations built with our software have reduced NHS waiting times , increased the efficiency of car makers in Detroit by 21% and allowed the New Zealand government to rapidly recover from major earthquakes.
We are an independent company, not encumbered by banks or venture capitalists, and we are on a mission to get simulation used by every decision maker to make the world a better place.
"We have two priorities at SIMUL8: To build brilliant, collaborative relationships with our users and to drive innovation.
We're successful at this because our passion is our people and creating a team where everyone thrives. We work hard to make sure SIMUL8 is a great place to work."
Laura Reid, CEO, SIMUL8 Corporation
We Believe in Rewarding Our Team
We have regular company days out, from speed boat trips, to secret agent spy missions - we've done it all! On top of this there are lots of social activities outside of work time, like trips to the cinema. Spending time together having fun means we work better together.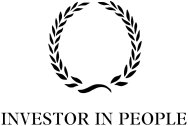 We are accredited by Investors in People
A benchmark for best practice, this is an award we're very proud to have. It recognizes our commitment to developing our people. A career with us guarantees you training and personal development and limitless opportunities.