Business Simulation Software
SIMUL8 has helped firms across the globe improve their business processes using simulation. From back offices, to shared services, to lean simulation helps easily identify and eliminate inefficiencies.
Get it right first time by finding the ideal solution with simulation

Find and resolve process bottlenecks

Make your business agile with continuous improvement

Try changing your process and see the changes that make it work better for less

Reduce cost and eliminate waste

Optimize SLAs by testing expected performance

Collaborate with co-workers and get buy-in on decisions from the start
Typical Application areas
Benefits of Simulation
View some typical KPIs and how SIMUL8 can achieve them for your business.
Advanced Analytics
Simulation is key to BPM analysis, as cited by Gartner in 2010, 2011 and 2012 top technologies list.
Key SIMUL8 Features for Business Simulation
Bring Visio flow charts to life
SIMUL8 allows you to import directly from Microsoft Visio and other BPM applications. Bring your process to life to visualize bottlenecks, test new ideas, and improve performance.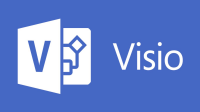 BPMN
SIMUL8 and BPMN are an obvious match. Build your simulations in SIMUL8 using our integrated BPMN library. Or import your existing BPMN diagrams into SIMUL8 and get the added benefit of simulation analysis instantly.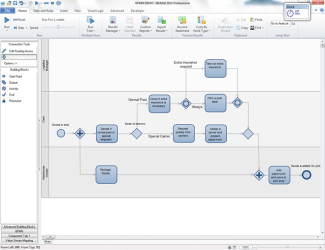 Business Process Improvement Simulation Case Studies
Organizations across the globe have had success improving their business processes using SIMUL8.
See SIMUL8 in action
View videos of SIMUL8 and learn about the benefits of simulation.
Watch now
Request a SIMUL8 demo
Arrange a personalized online demonstration of SIMUL8 with one of our simulation experts.
Get a demo
Get in touch
If you would like more information, we're happy to help.
Contact us